Mobile Number Aadhaar Card Link:-Aadhaar, a 12-digit unique number, serves as identification. Nowadays, it's crucial to link your Aadhaar card to your cell phone because all of the vital details about your card, including OTPs (one-time passwords), are delivered to the registered mobile number. Almost all government and official jobs need you to have an Aadhaar card. If you wish to buy a car, get a SIM card, get a driving license, get a passport, get ration cards, establish a new bank account, and more.
Facebook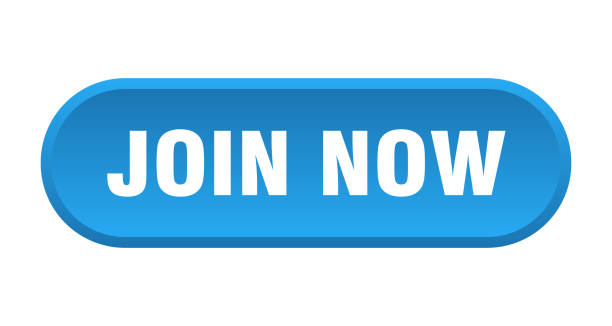 Twitter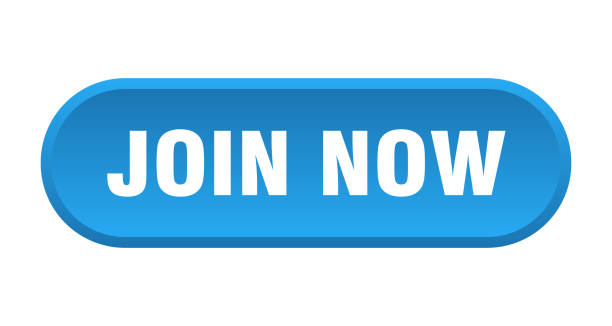 Mobile Number Aadhaar Card Link
The Indian government has mandated that Aadhaar be seeded with a mobile number. An individual has two options for connecting their cell number to their Aadhaar card: they either do it themselves or enlist the assistance of the telecom companies. Linking an Aadhar card to a mobile phone is a fairly quick and easy process. Many telecom companies offer door-to-door services to help consumers complete the re-verification, notably for older citizens, people with disabilities, and people who are chronically ill across the nation. Iris scanning equipment is also installed at the service centers to facilitate a smooth connection process. An individual can link their Aadhar with their mobile device in a variety of ways. Those are One Time Password (OTP), Agent Assisted Authentication, IVRS facility, SMS Based linking.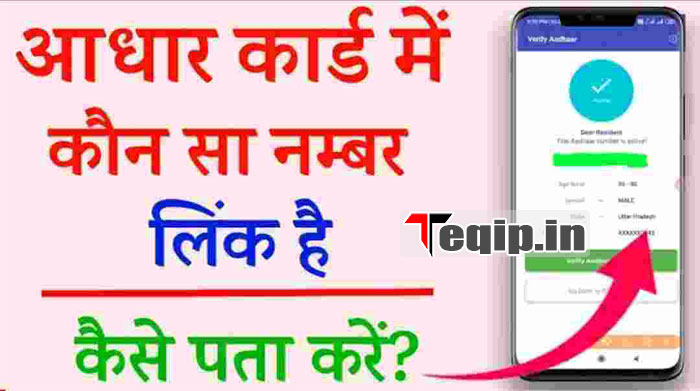 Mobile Number Aadhaar Card Link Details
Check Also:-PM Kisan eKYC 2023,OTP Aadhar Update pmkisan.gov.in
What is Aadhaar Card?
As everyone is aware, the Aadhaar card, which contains a 12-digit identification number, acts as identity documentation for all Indian citizens. The Unique Identification Authority of India is responsible for issuing the special number. Aadhaar has a wealth of data about a person, including biometric information like fingerprints, iris scans, and photos. Additionally, it has information on your residence, birthday, age, gender, cell number, email address, and more. Each and every Indian citizen must have an Aadhaar because it is so crucial. Your Aadhaar card must be linked to your PAN card if you intend to file an income tax return.
Also Check:-E-Shram Card 2022 Download PDF
How to check the mobile number link with the Aadhaar card ?
According to the UIDAI official website, "You can check your email address and cellphone number that has been declared at the time of enrolling or at the latest Aadhaar detail update." If you're unsure whether the cellphone number you've linked to your Aadhaar card is correct, take the following actions:
First, head to the official website of the Unique Identification Authority of India (UIDAI) by clicking here.
On the homepage, click on the "My Aadhaar" drop-down menu.
From the drop-down menu, head to the Aadhaar Services category and click on Verify Registered mobile or email id.
Now you have to enter your 12-digit Aadhaar number along with either mobile number or email ID (if you want to check for your mobile number then enter the same).
Now you need to enter the Captcha code and click on Send OTP.
The pop-up message "The mobile you have entered already validated with our records" will appear if the mobile number you entered in the dialogue box is accurate. This indicates that your phone number is associated with the relevant Aadhar Card, but if it isn't, you'll see a warning indicating that the phone number you supplied doesn't match UIDAI records. Please be aware that updating your current mobile number with your Aadhaar card online is not possible. To request a manual correction for that, go to the Aadhaar card office that is closest to you.
What are the benefits of Aadhaar card link with mobile number?
Here are some of the benefits of linking the Aadhaar card with a mobile phone:
To legitimize a person's identity as a citizen of India, as it provides the government with a way to verify user's data.
Get government subsidies
Online verification of ITR with the one-time password
To update your details in Aadhaar card database online
To get information about various Aadhaar-linked services and schemes
To request a copy of Aadhaar, in case it is lost
Verify PAN card
For eKYC – sign documents and agreements digitally
Easy loan processing
Invest in mutual funds online
How to Find Out Which Mobile Number is linked with Aadhaar ?
Department of Telecommunications (DoT) has introduced Telecom Analytics for Fraud Management and Consumer Protection (TAFCOP) that allows users to find out which registered mobile number is linked with an Aadhaar card. Here's how it works:
First, you need to head to the TAFCOP portal.
Then enter your mobile number.
Now you need t click on the "Request OTP" tab.
Enter the OTP number which you have received via text msg.
You can see all the numbers linked with your Aadhaar Card on the website.
From these numbers, you can block the ones which you don't use or no longer required.
Having said that, the portal is live in Andhra Pradesh, Kerala, Rajasthan, Telangana, and Jammu & Kashmir. So if you are from any of these states then you can follow the given below steps and check your Aadhaar linked mobile number.
Steps to Link Aadhaar Card with Mobile Number
The Aadhaar and SIM linkage was completed by telecom companies using a few techniques. One-time password (OTP) verification, agent-assisted authentication, and an IVR facility were among the techniques. Additionally, people have the option to register their biometrics and finish the connection procedure by going to the mobile stores.
Linking Aadhaar with SIM for New Users
Users who wanted a new SIM needed to visit the nearest store of their mobile operators like Vodafone, Idea, etc. to get a new SIM with Aadhaar. Here are the steps that had to be followed for completing this process.
Step 1: Visit the mobile operator's store
Step 2: Request for a new SIM
Step 3: Provide copy of Aadhar for ID proof and address proof
Step 4: Use the Biometric Scanner to scan fingerprint and verify Aadhar
Step 5: New SIM would be issued after completion of the verification process
Step 6: SIM would be activated approximately in an hour
Verify Mobile Number with Aadhaar Through OTP
The OTP-based method was used to verify mobile numbers online and offline. In both the methods, the subscribers would receive an OTP on the registered mobile number. Below-mentioned are both the methods.
Check Also:-All Jio Prepaid Recharge Plans 2022 List
Steps to Link Aadhaar Card with Mobile Number-
Online Method
Using this method subscribers could complete the linking process sitting at the comforts of home. Given below is the step-by-step procedure of linking:
Visit the telecom operator's website
Enter the mobile number to be linked, verified or re-verified with Aadhaar
OTP sent to the registered mobile number
Enter OTP and click on "Submit" to proceed further
A consent message would then be displayed on the screen. The 12-digit Aadhaar number to be linked had to be entered
A message would then be sent by the telecom operator for OTP generation
The user would then receive a consent message about the e-KYC details
The user had to accept all the terms and conditions and enter the OTP
On completing this, a confirmation message about the Aadhaar and phone number re-verification was sent
Offline Methods
There were two offline methods to verify mobile number with Aadhaar: SMS based verification and verification through IVR.
SMS Based Aadhaar and SIM Card Verification by Using OTP
Below-mentioned were the steps to revivify mobile number with Aadhaar by visiting a store and sharing the OTP. These steps were applicable to people who already had an existing mobile number.
Step 1: Visit the nearest store of your telecom operator
Step 2: Provide a copy of your Aadhar card that is self-attested
Step 3: Submit the mobile number and Aadhaar card details correctly to the store executive
Step 4: Use the re-verification application, a 4-digit OTP would then be generated and sent to your mobile number
Step 5: Submit the OTP to store executive and provide biometrics
Step 6: After 24 hours, you would receive a confirmation SMS. Reply "Y" to complete the e-KYC process
Also Check:-Jio 5G Launch Date in India 2022
Steps to Link Aadhar Card with Mobile Number by Using IVR
The Government of India to help all the telecom subscribers provided a single number for linking Aadhaar to SIM using interactive voice response (IVR) services. All the pre-paid as well as post paid subscribers could follow the below-mentioned steps to link Aadhaar with phone number.
Dial the toll-free number 14546 from your mobile phone
Verify whether you are resident of India or an NRI. Press 1 If you a resident of India to revivify Aadhar
Enter your 12-digit Aadhaar number
Press 1 to confirm your Aadhar number
Enter the mobile number registered with Aadhar to receive OTP
Provide your consent to allow the telecom operator to access your DOB, name, and photo from the UIDAI database
Enter the OTP received
Press 1 to complete the process of re-verification.
Please note that the processes and steps mentioned above are no longer valid. It is NOT MANDATORY to link Aadhar with mobile number any more.
How to Add your Mobile Number to Aadhaar Card by Visiting an Aadhaar Enrolment Centre?
It is vital that you register the mobile number with the Aadhaar. Any online changes to the Aadhaar can be made only if the mobile number is registered. The procedure to add your mobile number to the Aadhaar is mentioned below:
Visit the nearest Aadhaar Seva Kendra. Ensure that you carry the Aadhaar Card when you visit the enrolment center. You can find the nearest center in Aadhaar Seva Kendra.
Request for the application form to update the mobile number. A charge of Rs.50 will be levied to change or add the mobile number.
Fill the application form and submit it. Ensure that you enter the correct number.
You will receive a Unique Request Number (URN) once your request has been processed. You can check the status of the request by using the URN.
How To Change Aadhaar Card Photo
There is a quick way to change the old photo and add a new one to your Aadhaar card by visiting the Aadhaar enrolment center. The update process may take up to 90 Days. Follow our step-by-step guide to change your Aadhaar photo in easy steps.
In order to change the Aadhaar photo, you will need to visit the nearest Aadhaar Permanent Enrolment Centre.
Next, fill the Aadhaar enrolment form. You can also download the form from the official website of UIDAI.
Then fill the form with all the required details.
Next, submit the filled form with the Aadhaar Permanent Enrolment Centre in charge.
Enter your biometric details next.
Next, the Aadhaar Centre executive will click a fresh photo of you to update your Aadhaar card.
Once you have completed the process, you will have to pay a small service fee to update the Biometrics details on the Aadhaar.
Finally, you will get an acknowledgement slip with an Update Request Number (URN).
With the updated URN, you can check the status of your photo change request on the official website.
Then download the Aadhaar card with the new photo from the official UIDAI website.
WhatsApp Group.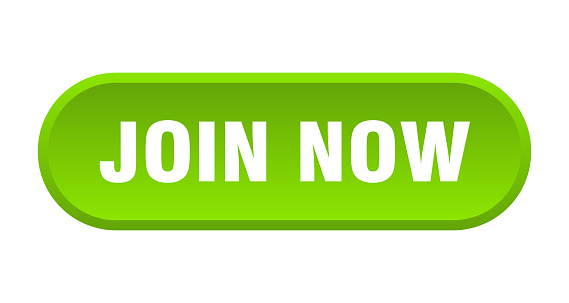 Telegram Group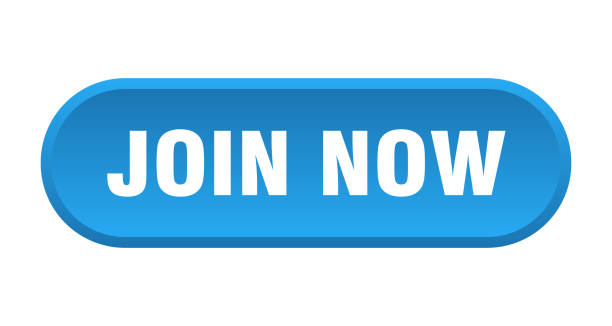 Conclusion
Aadhaar card is one of the most important identification documents in India. It is a unique number that is assigned to every Indian citizen and is used for a variety of purposes, including access to government services and welfare programs. Recently, many people have been asking how to check mobile number Aadhaar card link conclusion. Here's a guide that will help you do just that.
Related Post:-
JioTV Watch TV Shows, Movies Live Reliance Jio Tv Android
Oppo F15 Price in India 2022 Full Specifications, Features, Reviews
Vivo 5G Mobile Price List in India 2022, Features, Specifications, Review
OPPO Reno 7 Price in India 2022 Full Specifications, Features, Reviews