New OTT Release:-Your favorite OTT platforms are producing content at a breakneck pace, with new shows being added to the schedule every week. On the most popular OTTs, there is something for everyone, whether of your preference for action, drama, romance, or mystery. The list of top OTT releases this week is below if you're overwhelmed by your options. The list spans a variety of topics, from Sita Ramam, Wonder Women, 1899, The Godfather, and more to season 3 of Hostel Daze. These programmes and motion pictures are available for streaming on websites like Netflix, Amazon Prime Video, and Disney Plus Hotstar.
Facebook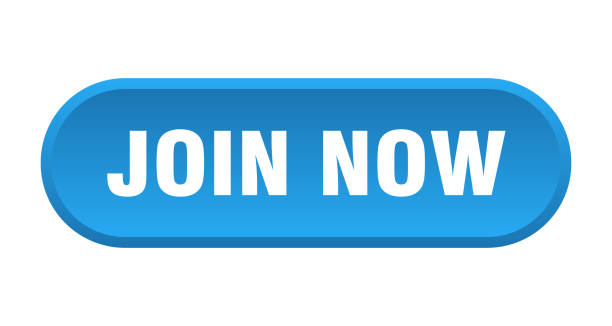 Twitter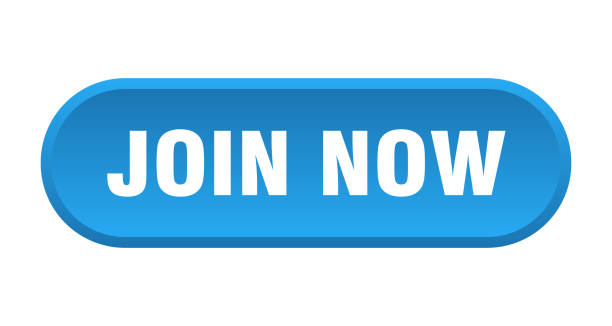 New OTT Release
During the third week of November 2022, new OTT films and web series become accessible, and they are all well worth bingeing. This week's new arrivals will have you riveted to your phone and TV screens. You have a lot of releases this month, ranging from holiday movies to courtroom dramas. This month is filled with Christmas-themed music, such as "The Santa Clauses," "Christmas With You," and "Christmas in Love." Along with the holiday-themed "The Twelve," the much awaited courtroom drama "Dharavi Bank," starring Sunil Shetty and Vivek Oberoi, is also finished. Find out the cast information and premiere dates for the movies and web series.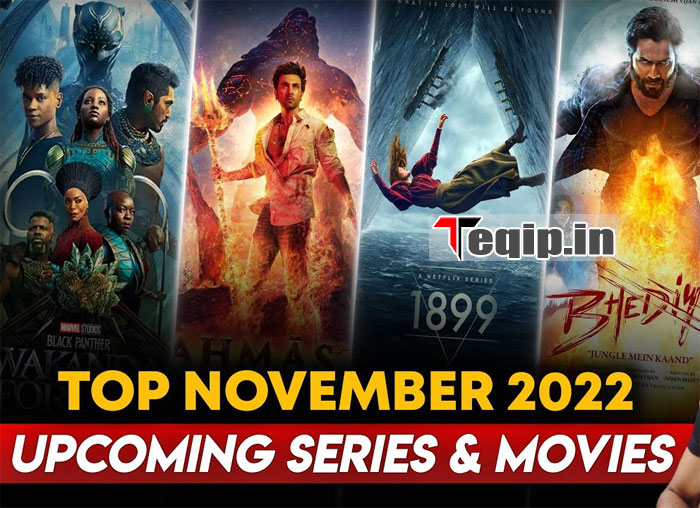 New OTT Release This Week Details
Check Also:-OTT Movies Release in November Platforms
List of OTT Releases This Week Streaming Platform & Release Date
| | | |
| --- | --- | --- |
| TITLES | STREAMING PLATFORM | RELEASE DATE |
| Hostel Daze Season 3 | Amazon Prime Video | November 16th |
| The Wonder | Netflix | November 16th |
| 1899 | Netflix | November 17th |
| Sita Ramam | Disney Plus Hotstar | November 18th |
| Slumberland | Netflix | November 18th |
| Wonder Women | Sony LIV | November 18th |
| Elite Season 6 | Netflix | November 18th |
| Country Mafia | ZEE5 | November 18th |
| Godfather | Netflix | November 19th |
| Dharavi Bank | MX Player | November 19th |
Top OTT releases this week
OTT platforms are experiencing a surge in the release of films and web series in a variety of genres, including romance, mystery, drama, action, and more. All of the streaming services, including Netflix, Amazon Prime Video, Disney+ Hotstar, and ZEE5, have new episodes available to binge-watch this weekend. This article includes a list of the top new OTT services that you can watch while lounging on your bed or couch with your favorite snack. The only requirement for these OTT applications is a subscription.
Read Also:-Upcoming Web Series List Release Date On OTT
Hostel Daze Season 3
With the release of the most recent season of Hostel Daze, the six pals are back with even more excitement, chaos, and drama. You can see all the iconic moments from dorm and college life in Hostel Daze Season 3. Each of them prepares to do something amazing as they start their third year of college and explore the complexities of their friendship. Catching a notorious hostel robber, winning an inter-hostel competition, running in the hostel election, embracing a makeover, and resolving internal conflicts are all attempted. The Viral Fever's (TVF) comedy-most drama's recent season is enjoyable and engrossing.
Hostel Daze Season 3 IMDb rating – NA
Where to watch Hostel Daze Season 3 – Amazon Prime Video
Hostel Daze Season 3 cast – Ahsaas Channa, Nikhil Vijay, Ayushi Gupta, Luv Vispute, Shubham Gaur, Utsav Sarkar
Hostel Daze Season 3 release date – November 16th
Sita Ramam
The well-liked Telugu period romance drama Sita Ramam's Hindi remake has been made available on Disney Plus Hotstar. The titular Sita Mahalakshmi and Lieutenant Ram are portrayed by Mrunal Thakur and Dulquer Salmaan, with Rashmika Mandanna (Afreen Ali) and Sumanth (Captain Vishnu Sharma) playing supporting parts. The story, which takes place in 1964, centers on an orphaned soldier named Ram who begins getting letters from Sita as a result of certain events. They quickly get romantically involved, but unexpected events occur. Afreen, a ferocious London-based Pakistani rabble-rouser, is forced to undertake the assignment to locate Sita and deliver a letter that Ram wrote more than 20 years later against his reluctance.
Sita Ramam IMDb rating – 8.5
Where to watch Sita Ramam – Disney Plus Hotstar
Sita Ramam cast – Dulquer Salmaan, Mrunal Thakur, Rashmika Mandanna, Tharun Bhascker, Sumanth, Gautham Vasudev Menon, Bhumika Chawla, Vennela Kishore, Murali Sharma, Prakash Raj, Tinnu Anand, Shatru, Sachin Khedekar, Rohini
Sita Ramam (Hindi OTT) release date – November 18th
Read Also How to Download Instagram Reels 2023?
Dharavi Bank
Dharavi, a neighbourhood in the center of Mumbai, is governed by Thalaivan, a character played by Sunil Shetty. The local crime leader, Thalaivan, controls a criminal enterprise of Rs 30,000 crores. Everything is going according to plan until JCP Jayant Gavaskar makes a promise to take him down. It will take a lot of work and bravery on the part of JCP Jayant Gavaskar to complete his mission because it is difficult to take down the crime syndicate. Who wins in the gripping crime drama Dharavi Bank: the ruthless Thalaivan or the obedient JCP Jayant Gavaskar? Watch it now to learn more.
Dharavi Bank IMDb rating – NA
Where to watch Dharavi Bank – MX Player
Dharavi Bank cast – Sunil Shetty, Vivek Anand Oberoi, Sonali Kulkarni, Luke Kenny, Freddy Daruwala, Shanthi Priya, Santosh Juvekar, Nagesh Bhosle, Siddharth Menon, Hitesh Bhojraj, Rohit Pathak, Jaywant Wadkar, Samikssha Bhatnagar, Chinmay Mandlekar, Bhavvana Rao
Dharavi Bank release date – November 19th
Wonder Women
Anjali Menon is the writer and director of Wonder Women, a movie that focuses on women. It focuses on the lives of six pregnant women who attend the Nandita-run Sumana prenatal class (Nadiya Moidu). It takes them some time to get along because they come from various backgrounds and have distinct personalities, but once they do, they support and encourage one another. They embark on parenting together to learn more about pregnancy and childbirth, and they properly call their WhatsApp group "Wonder Women" as they do so.
Wonder Women IMDb rating – NA
Where to watch Wonder Women – Sony LIV
Wonder Women cast – Nadiya Moidu, Nithya Menen, Parvathy Thiruvothu, Padmapriya, Sayanora Phillip, Archana Padmini, Amruta Subhash
Wonder Women release date – November 18th
Also Read All Jio Prepaid Recharge Plans List, Validity & Offers
Country Mafia
The theme of Country Mafia is that nothing in life goes according to plan. Two siblings, Ajay (Anshumaan Pushkar) and Nannu (Soundarya Sharma), who intended to become IAS officers, are the focus of the story. However, things did not go according to their plan. The siblings vowed to their mother (Anita Raj) to exact revenge after their father was murdered by the infamous liquor mogul Babban Rai (Ravi Kishan). The fascinating and thrilling revenge narrative officially starts at this point.
Country Mafia IMDb rating – NA
Where to watch Country Mafia – ZEE5
Country Mafia cast – Ravi Kishan, Anshumaan Pushkar, Soundarya Sharma, Anita Raj, Satish Kaushik
Country Mafia release date – November 18th
Godfather
Godfather, a political action thriller film in Telugu with Chiranjeevi as its lead actor, is an authorized remake of Mohanlal's 2019 Malayalam blockbuster Lucifer. The character of Brahma Teja Reddy, who has a secret history, is played by Chiranjeevi. He controls the political landscape of the state with a firm grasp as a mass leader. A power struggle that results from the passing of the state's chief minister, Padmakant Reddy, compels Brahma to intervene and end the war. But he faces many obstacles, detours, and turns along the way, not to mention a secret past. Will he overcome these obstacles and succeed in electing the ideal candidate as the state's next CM? Watch Godfather, which also features a lengthy cameo by, to find out Salman Khan.
Godfather IMDb rating – 5.9
Where to watch Godfather – Netflix
Godfather cast – Chiranjeevi, Salman Khan, Nayanthara, Sarvadaman D. Banerjee, Satya Dev, Tanya Ravichandran, Puri Jagannadh, Murali Sharma, Sunil, Shafi, Samuthirakani, Murali Mohan, Brahmaji, Gangavva, Divi Vadthya, Sayaji Shinde, Bharath Reddy, Anasuya Bharadwaj, Nawab Shah
Godfather release date – November 19th
Read Also OnePlus 9 Price in India Full Specifications, Features, Reviews
1899
Historical horror drama 1899 is a very immersive and mind-bending work by Dark creators Jantje Friese and Baran bo Odar. Multinational immigrants sailing on the steamer Kerberos from London to New York during the year 1899. While the Kerberos' passengers anticipated a straightforward trip to New York City, the reality was horrific. The travellers encounter the Prometheus, a different ship, while they are travelling. After making this discovery, the passengers unwittingly become involved in a terrifying puzzle that is, to put it mildly, perplexing and frightening.
1899 IMDb rating – 9.1
Where to watch 1899 – Netflix
1899 cast – Emily Beecham, Aneurin Barnard, Andreas Pietschmann, Miguel Bernardeau, Maciej Musial, Anton Lesser, Lucas Lynggaard Tonnesen, Rosalie Craig, Clara Rosager, Maria Erwolter, Yann Gael, Mathilde Ollivier, Jose Pimentao, Isabella Wei, Gabby Wong, Jonas Bloquet, Fflyn Edwards, Alexandre Willaume, Martin Greis-Rosenthal
1899 release date – November 17th
Slumberland
Slumberland, a fantasy adventure film, is about dreams and optimism. The movie, which was directed by Francis Lawrence (who also worked on Mockingjay and The Hunger Games: Catching Fire), centers on a young girl named Nemo (Marlow Barkley) and an eccentric outlaw named Flip (Jason Momoa). Young Nemo is a brave orphan who makes her way to Slumberland, a dream world, where she searches for the priceless pearl that will grant her one and only wish—to meet her father. She receives constant assistance from the eccentric Flip, who heightens the fun and drama, as she travels through the world of dreams.
Slumberland IMDb rating – 7.4
Where to watch Slumberland – Netflix
Slumberland cast – Jason Momoa, Marlow Barkley, Chris O'Dowd, Kyle Chandler, Cameron Nicoll, Antonio Raine Pastore, Weruche Opia, India de Beaufort, Chris D'Silva, Yanna McIntosh
Slumberland release date – November 18th
Read Also Oppo A15s Price In India Full Specifications, Features, Reviews
Elite Season 6
You'll experience a range of emotions when you watch Elite Season 6: love, hate, retaliation, jealousy, betrayal, etc. Over the years, Las Encinas has experienced a lot, including Samuel's death and Benjamin's imprisonment in Season 5. It will be interesting to see how Patrick and Iván handle their problems this season, as well as how Isadora handles her quest for justice. Menca and Sonia as well as Ari and Nico may experience romantic success in Elite Season 6. The events of Elite Season 6 will be quite dramatic, just like those of its previous seasons.
Elite Season 6 IMDb rating – NA
Where to watch Elite Season 6 – Netflix
Elite Season 6 cast – Itzan Escamilla, Omar Ayuso, Claudia Salas, Georgina Amorós, Carla Díaz, Martina Cariddi, Valentina Zenere, Álvaro de Juana, Ander Puig, Carmen Arrufat, Álex Pastrana, Ana Bokesa
Elite Season 6 release date – November 18th
The Wonder
The Wonder, a riveting psychological period drama based on Emma Donoghue's novel of the same name, is a must-see. An English nurse named Lib (Florence Pugh) is tasked with keeping an eye on a young girl named Anna (Kla Lord Cassidy) who hasn't eaten in weeks. Lib is a licensed nurse, therefore she finds it hard to believe that Anna has gone this long without eating. She launches an independent investigation out of curiosity to learn the truth, trying to determine what is really going on with Anna. Will Lib be able to discover Anna's condition's true cause? See the film to find out.
The Wonder IMDb rating – 6.8
Where to watch The Wonder – Netflix
The Wonder cast – Florence Pugh, Tom Burke, Lord Cassidy, Elaine Cassidy, Caolán Byrne, Niamh Algar, Toby Jones, Ciarán Hinds, Dermot Crowley, Brían F. O'Byrne, David Wilmot, Josie Walker
The Wonder release date – November 16th
Other OTT releases this week in India
In addition, a few more series and movies were released this week. Here's a quick look at them:
| | | | |
| --- | --- | --- | --- |
| TITLE | STREAMING PLATFORM | RELEASE DATE | TRAILER |
| Run for the Money | Netflix | November 15th | YouTube |
| 2 Hearts | Netflix | November 16th | YouTube |
| Mind Your Manners | Netflix | November 16th | YouTube |
| The Santa Clauses | Disney Plus Hotstar | November 16th | YouTube |
| Christmas Without You | Netflix | November 17th | NA |
| Pepsi, Where's My Jet? | Netflix | November 17th | YouTube |
| Iravatham | Disney Plus Hotstar | November 17th | YouTube |
| Anel Meley Pani Thuli | Sony LIV | November 18th | YouTube |
| The People We Hate At The Wedding | Amazon Prime Video | November 18th | YouTube |
Conclusion
In this week's blog post we will be discussing how the new OTT release this week, 2022, will impact the advertising industry. This release has a lot of new features that will make advertising more efficient and easier to use for both consumers and businesses. We will also be discussing how this release could change the advertising landscape, and how businesses can prepare for it.
WhatsApp Group.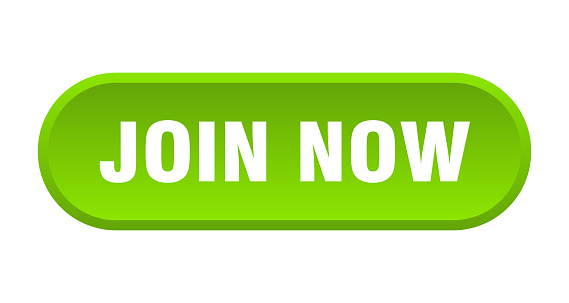 Telegram Group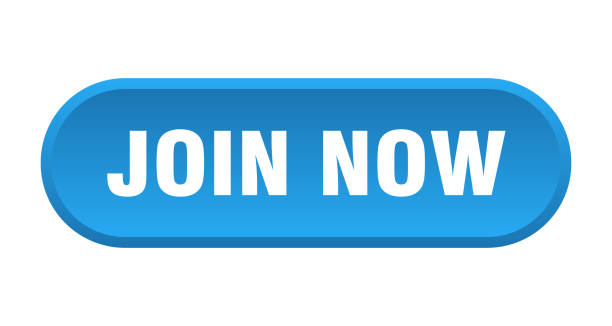 FAQ
What is OTT full form?
ATTT (over-the-top) is a technique for delivering television and movie material to individuals over the internet at their request and convenience. The phrase means that a provider is going over the top of existing internet services, which implies that he or she is providing over-the-top content.
Which is the No 1 web series?
According to IMDb, the following are the most popular Indian web series from 2022 (so far): Rocket Boys, Panchayat, and Mai.
Which web series is trending now 2022?
This psychological thriller is easily one of the most popular web series of this year, with Ajay Devgn's OTT debut being a huge hit among his fans. Rashi Khanna and Esha Deol star in the adaptation of the iconic Luther series. Disney+Hotstar is where you can watch it.
Related Post:-
VIVO Y51 Price in India Full Specifications, Features, Reviews
VIVO V19 Price in India Full Specifications, Features, Reviews
Oppo A15s Price In India Full Specifications, Features, Reviews
Oppo F15 Price in India Full Specifications, Features, Reviews