Honda CBR1000RR-R Fireblade:- The roar of a superbike engine, the adrenaline rush of speed, and the precision of engineering—the Honda CBR1000RR-R Fireblade 2023 embodies these elements in a harmonious symphony of power and performance.
As a testament to Honda's legacy of innovation and excellence in the realm of motorcycles. The Fireblade 2023 takes the iconic Fireblade series to new heights. In this article, we delve into the exceptional features and technological marvels that make the CBR1000RR-R Fireblade 2023 a true force to be reckoned with.
Facebook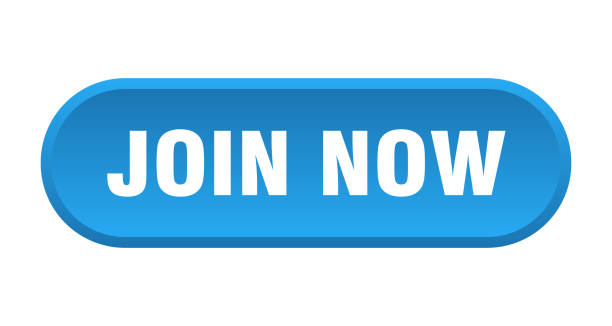 Twitter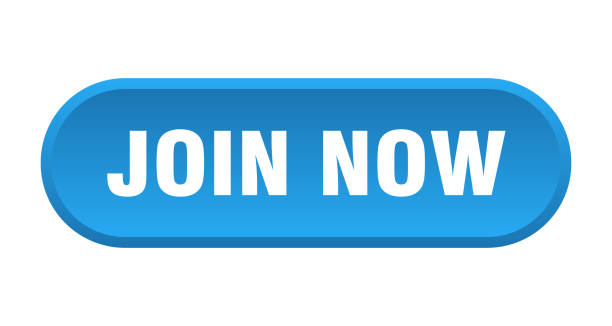 Honda CBR1000RR-R Fireblade
The Honda CBR1000RR-R Fireblade series has always been synonymous with raw power and exceptional handling. With the CBR1000RR-R Fireblade 2023, Honda continues the legacy while incorporating cutting-edge technology and innovations that push the boundaries of what a superbike can achieve.
Born on the racetrack and refined for the road, the Fireblade 2023 is a culmination of Honda's decades-long pursuit of perfection in motorcycle engineering.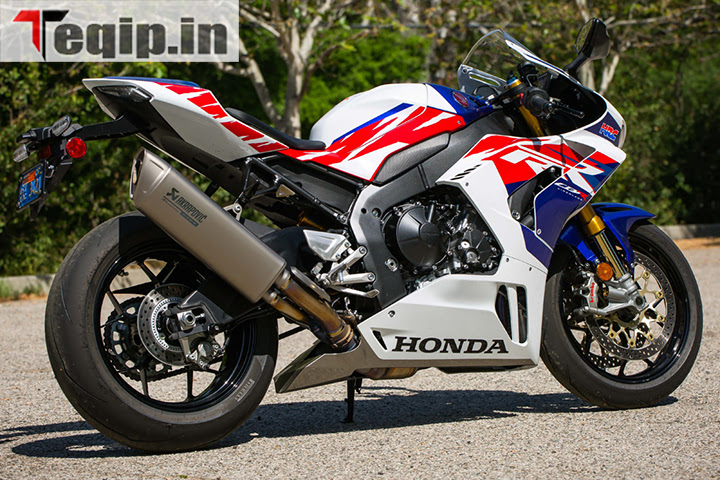 Honda CBR1000RR-R Fireblade Details
click here:- Honda CB300F Price In India 2023
Design
The Honda CBR1000RR-R Fireblade 2023 is not just a motorcycle; it's a work of art that exudes both aggression and elegance. The aerodynamic bodywork, sharp lines, and compact silhouette create a visually stunning profile that's optimized for performance. Every curve and crease serves a purpose, channeling airflow and reducing drag to maximize speed and stability. LED lighting, including the distinctive dual LED headlights, adds a modern touch while enhancing visibility on the road.
Uncompromising Power
At the heart of the Honda CBR1000RR-R Fireblade 2023 beats a ferocious 999cc inline-four engine that's been meticulously tuned for power and efficiency. With features like titanium connecting rods, forged pistons, and finger-follower rocker arms, the engine is a masterpiece of precision engineering. The result is an exhilarating power output and a spine-tingling exhaust note that resonate with the spirit of racing.
Honda's electronic engineering prowess shines through with technologies like Throttle by Wire (TBW) and Honda Selectable Torque Control (HSTC). These systems ensure that the rider can harness the engine's power with confidence, whether it's accelerating out of a corner or cruising on the open road.
Chassis and Handling
The Honda CBR1000RR-R Fireblade 2023's chassis is a marriage of rigidity and lightweight construction that translates to remarkable handling prowess. The twin-spar aluminum frame offers exceptional balance and stability, allowing the motorcycle to respond with precision to the rider's inputs. The advanced Öhlins Smart EC suspension system adapts to changing road conditions in real time. It providing a smooth and controlled ride whether you're pushing the limits on the track or enjoying a spirited ride through winding roads.
Electronic
The Honda CBR1000RR-R Fireblade 2023 is not just about raw power; it's about control. Honda's advanced electronic systems contribute to a riding experience that's as safe as it is exhilarating. The six-axis Inertial Measurement Unit (IMU) constantly monitors the motorcycle's movement in all directions, allowing for the implementation of features like Cornering ABS, Wheelie Control. And the Honda Electronic Steering Damper (HESD). These systems work in harmony to ensure that the rider remains in complete control, regardless of the riding conditions.
| | |
| --- | --- |
| ABS | Dual Channel |
| Riding Modes | Yes |
| Quick Shifter | Yes |
| LED Tail Light | Yes |
| Speedometer | Digital |
| Odometer | Digital |
| Tripmeter | Digital |
| Tachometer | Digital |
check also:- Okaya Faast F2T Price in India 2023
The Art of Aerodynamics
Aerodynamics play a crucial role in the Honda CBR1000RR-R Fireblade 2023's performance. The wind tunnel-tested bodywork, including winglets, is designed to maximize downforce, enhance stability, and reduce drag at high speeds. This engineering marvel not only contributes to the motorcycle's performance on the racetrack but also aids in maintaining rider comfort during high-speed cruising.
Mindful Ergonomics
The Honda CBR1000RR-R Fireblade 2023's design isn't just about performance; it's about rider comfort as well. The riding position strikes a balance between aggression and comfort, enabling the rider to fully exploit the motorcycle's capabilities without compromising on long-distance comfort. The ergonomically designed seat, adjustable footpegs, and intuitive controls create an environment where the rider and the machine become one.
A Symphony of Sound and Technology
The Honda CBR1000RR-R Fireblade 2023 features a full-color TFT display that provides a wealth of information at a glance, including riding modes, gear position, and more. The display can be customized to suit the rider's preferences, enhancing the overall riding experience. Honda's Smart Key system adds convenience, allowing the rider to start the motorcycle and unlock the fuel tank without removing the key from their pocket.
Honda CBR1000RR-R Fireblade Specification
The two variations of the Honda CBR1000RR-R Fireblade are fueled by a 999cc, inline four-cylinder, fluid cooled, 16-valve, DOHC motor. The engine is tuned to convey 215bhp of force at 14,500rpm and 113Nm of peak force at 12,500rpm. The power yield is higher by around 29bhp over its ancestor.
| | |
| --- | --- |
| Mileage (Overall) | 18 kmpl |
| Displacement | 1000 cc |
| Engine Type | Liquid-cooled 4-stroke 16-valve DOHC Inline-4 |
| No. of Cylinders | 4 |
| Max Power | 217.5 PS @ 14500 rpm |
| Max Torque | 113 Nm @ 12500 rpm |
| Front Brake | Disc |
| Rear Brake | Disc |
| Fuel Capacity | 16.1 L |
| Body Type | Super Bikes, Sports Bikes |
click here:- Kawasaki Versys X-300 Price in India 2023
Safety Features
| | |
| --- | --- |
| Pass Switch | Yes |
| Clock | Yes |
| Riding Modes | Yes |
| Quick Shifter | Yes |
| Additional Features | Torque Control, Wheelie Control, Honda Smart Key, Honda Ignition Security System, Caster Angle – 24º, Trail – 102 mm |
| Stepup Seat | Yes |
| Passenger Footrest | Yes |
| Display | TFT |
Dimension and Capacity
| | |
| --- | --- |
| Width | 745 mm |
| Length | 2100 mm |
| Height | 1140 mm |
| Fuel Capacity | 16.1 L |
| Saddle Height | 830 mm |
| Ground Clearance | 115 mm |
| Wheelbase | 1455 mm |
| Kerb Weight | 201 kg |
| Engine Oil | 4 L |
Motor and Battery
| | |
| --- | --- |
| Peak Power | 217.5 PS @ 14500 rpm |
| Drive Type | Chain Drive |
| Battery Type | Lithium-Ion |
| Battery Capacity | 12 V / 6 Ah |
| Transmission | Manual |
Read here:- Yamaha MT-09 Price In India 2023
Underpinnings
| | |
| --- | --- |
| Suspension Front | Telescopic Inverted Fork with an inner diameter of 43mm, and Ohlins NPX Smart-EC with Preload, Compression and rebound adjustment 125mm stroke. |
| Suspension Rear | Pro-Link with gas-charged Ohlins TTX36 Smart – EC Damper Featuring Preload, Compression and Rebound Damping, 143 mm Stroke |
| Brakes Front | Disc |
| Brakes Rear | Disc |
| ABS | Dual Channel |
| Tyre Size | Front :-120/70-ZR17, Rear :-200/55-ZR17 |
| Wheel Size | Front :-431.8 mm,Rear :-431.8 mm |
| Wheels Type | Alloy |
| Frame | Aluminium composite twin spar |
| Tubeless Tyre | Tubeless |
Price
Honda CBR1000RR-R Fireblade is a super bike accessible in 2 variations and 2 colours. CBR1000RR-R Fireblade cost begins at Rs. 27,13,888 in India with top variation cost beginning from Rs. 27,72,571. The Honda CBR1000RR-R Fireblade is tuned by 1000cc BS6 motor which develop a force of 215 bhp and a torque of 113 Nm. With both front and rear disc brakes, Honda CBR1000RR-R Fireblade come with anti-lock brake system. This CBR1000RR-R Fireblade bike weighs 201 kg and has a petrol tank limit of 16.1 liters.
How To Book Online Honda CBR1000RR-R Fireblade?
Booking the Honda CBR1000RR-R Fireblade online can be a convenient and straightforward process. Here's a step-by-step guide on how to do it:
Research and Choose the Dealership: Start by researching authorized Honda dealerships or the official Honda website in your region or country. Ensure that the dealership you choose is legitimate and authorized to sell Honda motorcycles.
Check Availability: Once you've found a suitable dealership or website, check the availability of the Honda CBR1000RR-R Fireblade . Some dealerships may have the bike readily available, while others might require you to pre-order or wait for stock availability.
Visit the Official Website (If applicable): If Honda offers online booking directly through their official website, visit their site and navigate to the booking or product page for the Honda CBR1000RR-R Fireblade .
Contact the Dealership (If applicable): If the dealership doesn't have an online booking system. You can contact them directly through phone or email to inquire about the booking process. They will guide you through the necessary steps.
Fill out the Booking Form: If you're booking through the official website. You will likely be require to fill out a booking form. This form may ask for your personal details, contact information, address, and possibly some identification documents.
Select the Model and Variants: Choose the specific model and variant of the Honda CBR1000RR-R Fireblade you want to purchase. Verify all the details, including color options, features, and accessories.
Review
The Honda CBR1000RR-R Fireblade 2023 stands as a testament to Honda's commitment to pushing the boundaries of motorcycle engineering. It's a superbike that encapsulates the essence of speed, precision, and technological innovation. From its aggressive design to its mind-bending power, every element of the Fireblade 2023 has been meticulously crafted to offer an unparalleled riding experience.
Whether you're a track enthusiast seeking to dominate corners or a rider who craves the thrill of the open road. The Fireblade 2023 invites you to embrace the extraordinary. It's a machine that's not just about reaching destinations—it's about creating unforgettable journeys where the boundaries of speed and control are stretch. And the exhilaration of riding becomes a symphony of power and finesse.
WhatsApp Group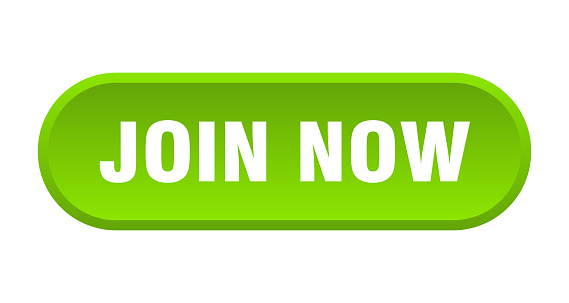 Telegram Group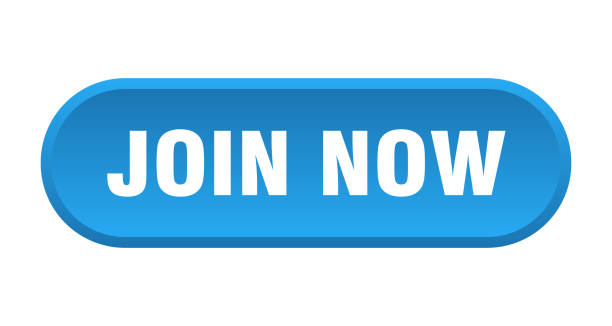 Honda CBR1000RR-R Fireblade FAQ'S
What is the price of CBR 1000rrr?
The price of Honda CBR1000RR-R starts at Rs. 23.11 Lakh and goes upto Rs. 23.62 Lakh.
Is the CBR1000RR-R street legal?
Today, the street legal, but track ready, 2022 model CBR1000RR-R SP is the best of the best, the most exclusive, feature-rich open-class sport bike Honda has ever built.
How fast is the CBR1000RR Fireblade?
The top speed of the 2023 Honda CBR1000RR is estimated to be around 186 miles per hour. This incredible speed is achieved thanks to the bike's advanced 998cc inline user-friendly four-cylinder engine, which is capable of producing up to 184 horsepower.
Some Related Post:-
Jawa 42 Bobber Price in India 2023
Zontes GK350 Price in India 2023
Evoke Urban S Price in India 2023