Important Days in December:- December is the twelfth and final month of the year. WorldAIDSDay, WorldComputer Literacy Day, UNICEF Day, Christmas Eve, and other significant dates are observed in December. All major days and their cultural significance must be known by the students before the exam. Each state has its own culture and festivals, so the list of major days varies from state to state. The month of December is a time of celebration for everyone. For individuals of different faiths and nationalities, December has some significant dates.
Important Days in December
In many people's calendars, December is a very significant month, since it includes a variety of crucial days and occasions. To keep up to date on all the major events, this blog provides a list of essential dates in December 2023. This blog will help you get ahead of the curve whether you're planning a birthday party, celebrating a new year, or just want to be aware of the latest news and events.
These are some of the most important days to remember throughout December, no matter how busy it gets. Everyone celebrates New Year's Day in their own way. People recall those who have died for liberty and justice on Peaceful Revolution Day. The rights of all individuals, no matter where they may be from, are commemorated on International Human Rights Day. Finally, the significance of children and their rights is recognized on Universal Children's Day. Remembering and demonstrating support for one another on all of these days is critical.
Christmas, New Year's Eve, and other major celebrations are all celebrated in December, as are commemorations such as World AIDS Day and Indian Navy Day. The important days in December 2023 are shown below.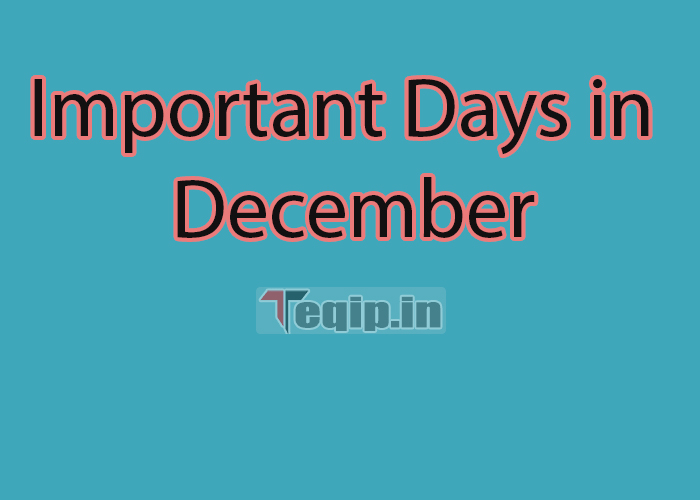 Important Days in December Details
Important Days in December
1-December

World Aids Day

2-December

World Computer literacy day
International day of abolition of slavery

3-December

International Day of People with disabilities
World conservation day

4-December

Navy Day

5-December

International volunteer day for economic and social development

7-December

Armed Forces Flag Day
International civil aviation day

9-December

10-December

Human Rights Day

11-December

International Mountain day

14-December

International Energy day

18-December

International Migrants day

19-December

Goa's liberation day

20-December

International Human solidarity day

23-December

Kisan Divas (Farmer's Day)

29-December

International Bio-diversity day
Can Read:-Pravisht Mishra wiki biography
1 December World Aids Day
To raise public awareness of the HIV infection-related illness known as AIDS, World AIDS Day is observed every year on December 1. World AIDS Day is a huge and well-liked campaign organized by the World Health Organization. To ensure that as many people as possible can attend, the world's largest conference on HIV and AIDS will be held in person and virtually for the first time in Montreal, Canada. The theme of World AIDS Day in 2023 was "Reflection, Celebration, Rejuvenation."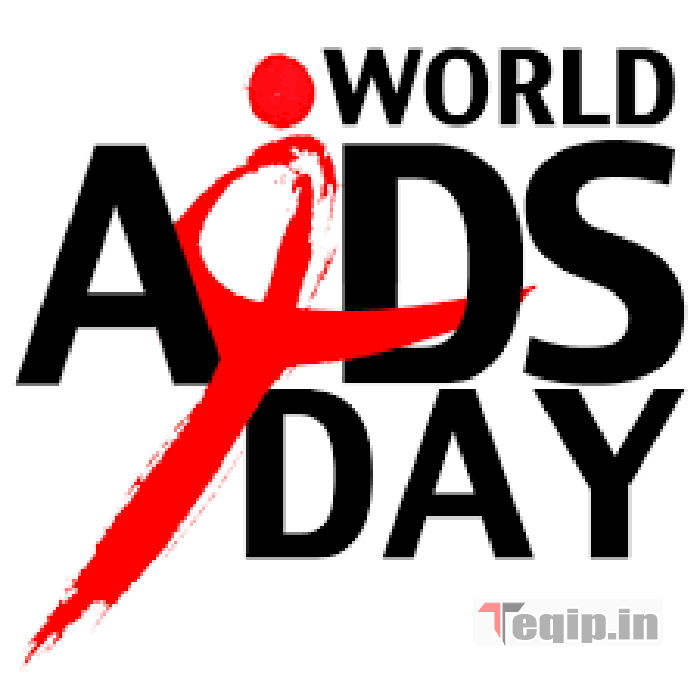 2 December International Day of Abolition of Slavery
The International Day to Abolish Slavery is commemorated every year on December 2nd by people all across the globe. Slavery was abolished by law when the United States banned it in 1865, and specifically when Black people were subjected to institutional servitude. This day was commemorated in 2021 under the theme "Ending Slavery's Legacy of Racism: A Global Requirement for Justice."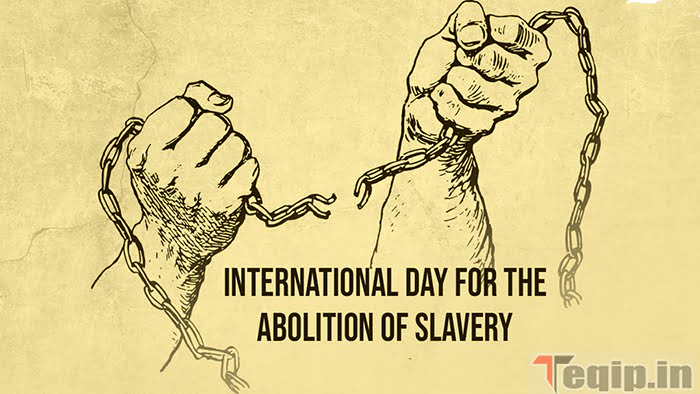 2 December World Computer Literacy Day
A celebration of global computer literacy takes place every year on December 2. This day is designed to raise awareness and promote digital literacy in underserved populations. It encourages technical literacy among young people, children, and women. The theme of Narrowing the Digital Divide: Human-Centered Literacy for Human-Centered Recovery was used to commemorate World Computer Literacy Day in 2021.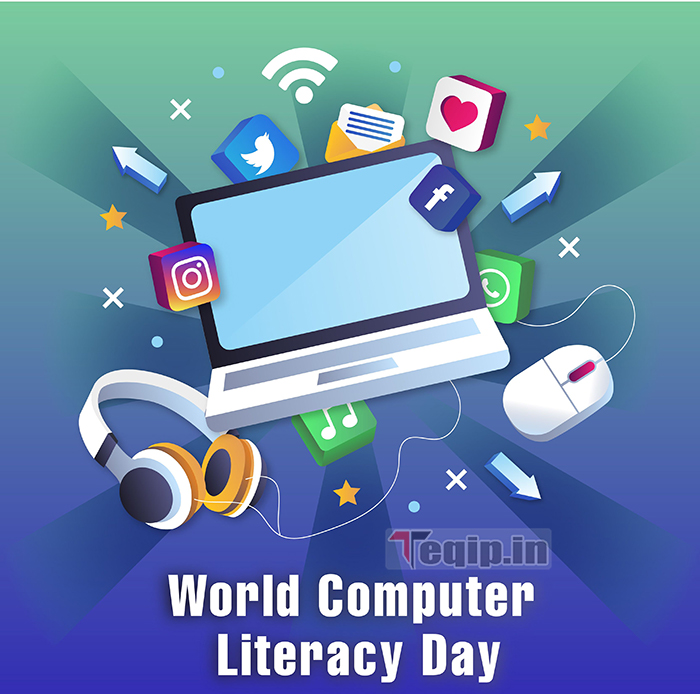 3 December World Nature Conservation Day
On July 28th, the world celebrates World Nature Conservation Day. The day is commemorated, and it aims to raise awareness about the importance of protecting the earth's natural riches in order to maintain the globe healthy. " Forests and Livelihoods: Sustaining People and Planet," the theme for World Conservation Day 2021, was announced.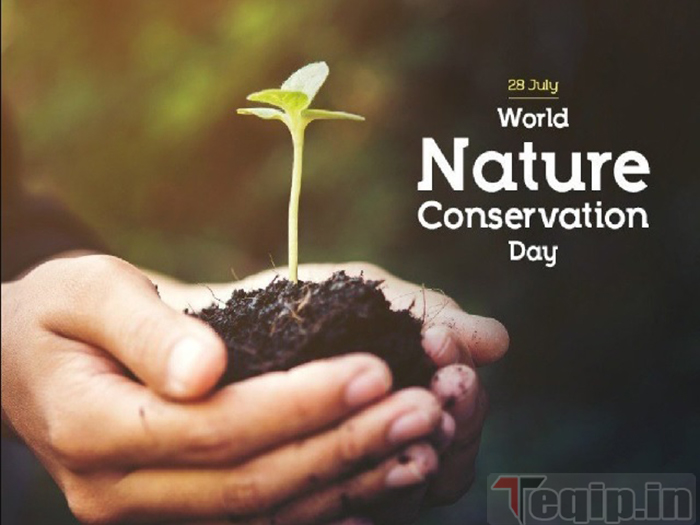 3 December International Day of People with disabilities
Throughout the globe, December 3rd is recognized as an international day to commemorate people with impairments. This day is observed to encourage and empower underprivileged individuals to achieve their goals in life. A number of campaigns to assist persons with impairments have been launched throughout the world. This day was observed in 2021 to commemorate "Leadership and Involvement of People with Disabilities in an Inclusive, Accessible, and Sustainable Post-COVID-19 Future."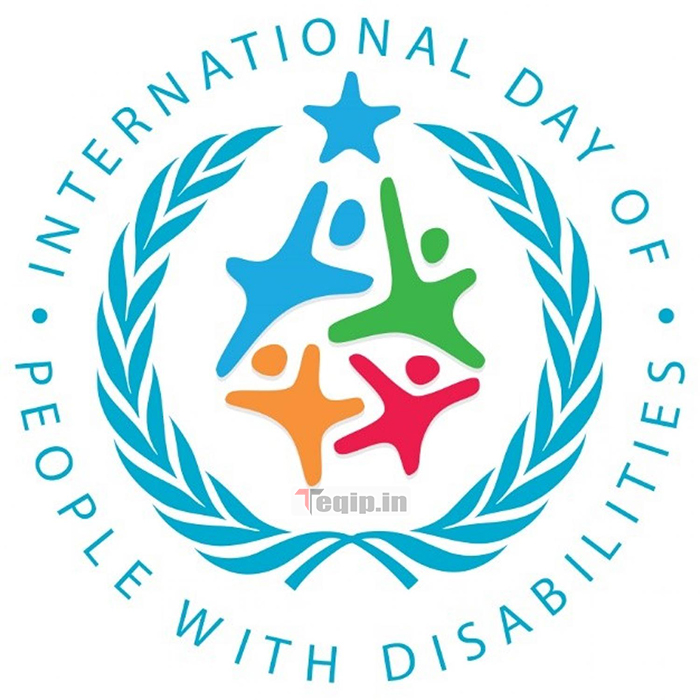 4 December Navy Day
On December 4, India celebrates its Navy Day. It is a cause for celebration to recognize the Indian Navy's accomplishments and contribution to the nation. As part of Operation Trident, the Indian Navy destroyed four Pakistani vessels on December 4, 1971, killing scores of Pakistani Navy troops. PNS Khaibar was one of them. Navy Day 2021 was all about the Indian Navy's Combat Ready, Credible, and Cohesive status.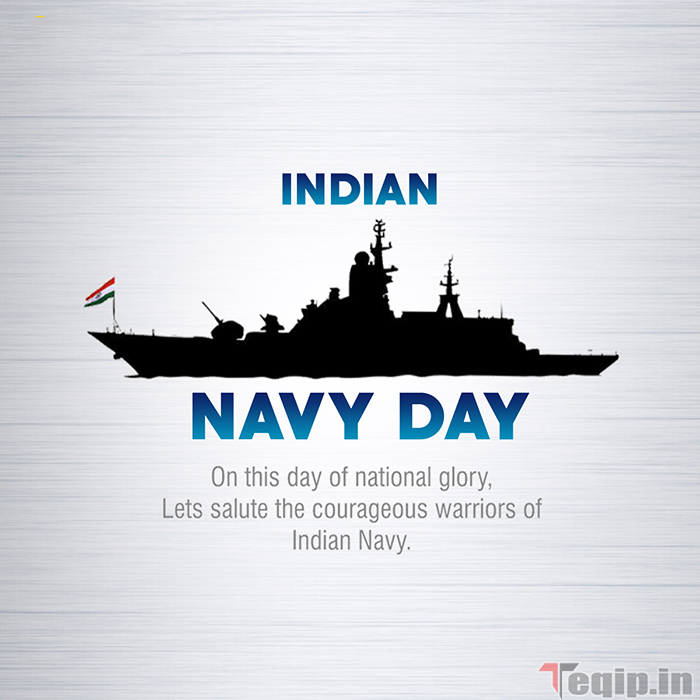 5 December International Volunteer Day for Economic and Social Development
On December 5, the world will commemorate International Volunteer Day to promote economic and social progress. International Volunteer Day is organized every year on December 5th by the United Nations Volunteers Programme (UNV) to honor and promote volunteers' selfless contributions. "Volunteer today for our common future" was the topic for this day in 2021.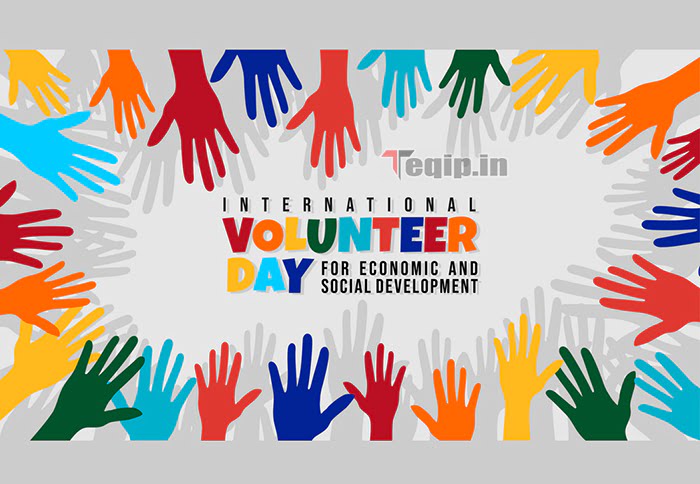 7 December International Civil Aviation Day
Every year on December 7th, people observe International Civil Aviation Day. Aviation is recognized as being important to both the global economy and human development. International Civil Aviation Day in 2021 was dedicated to Advancing Innovation for Global Aviation Development.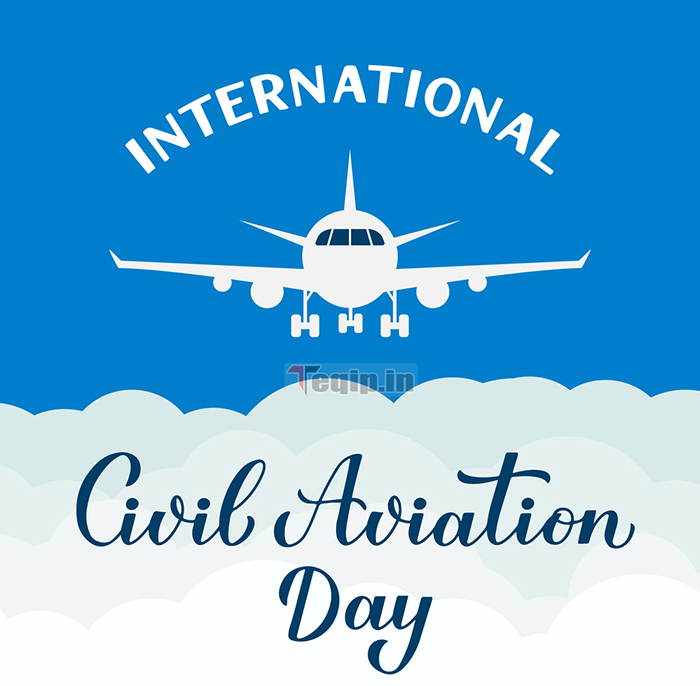 Must Read:-Jowai Ladrymbai Teer Result
7 December Armed Forces Flag Day
Armed Forces Flag Day is commemorated every year on December 7th. Since 1949, the nation has honored the fallen and those in military who heroically defended our frontiers and upheld its honor by observing December 7 as Military Forces Flag Day. Giving one's life to protect the country is nobler than anything else. The 2021 Armed Forces Flag Day was organized to strengthen civic unity while commemorating the courageous and murdered warriors.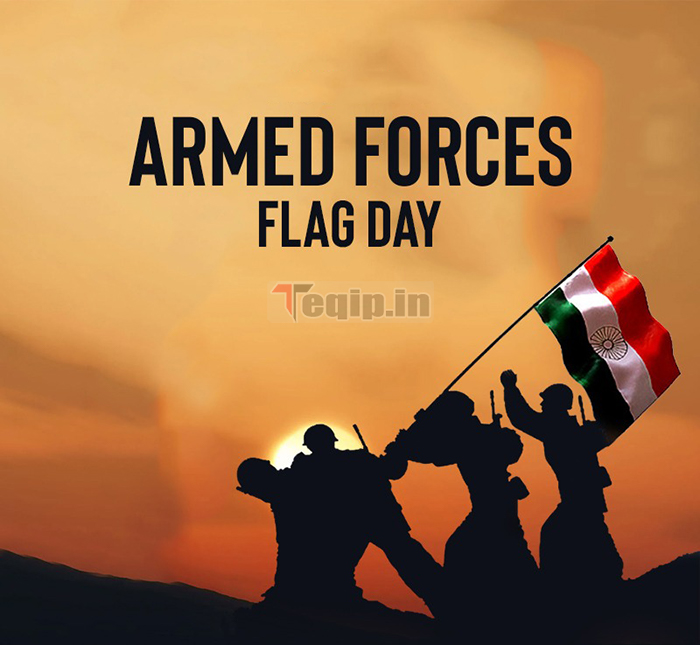 9 December International day anti corruption
International Day Against Corruption is observed on December 9th by groups all over the globe. It was intended to root out corruption on a broad scale, and many steps and programs were established to that end. "Your right, your role: say no to corruption," was the theme for this year's commemoration of this day.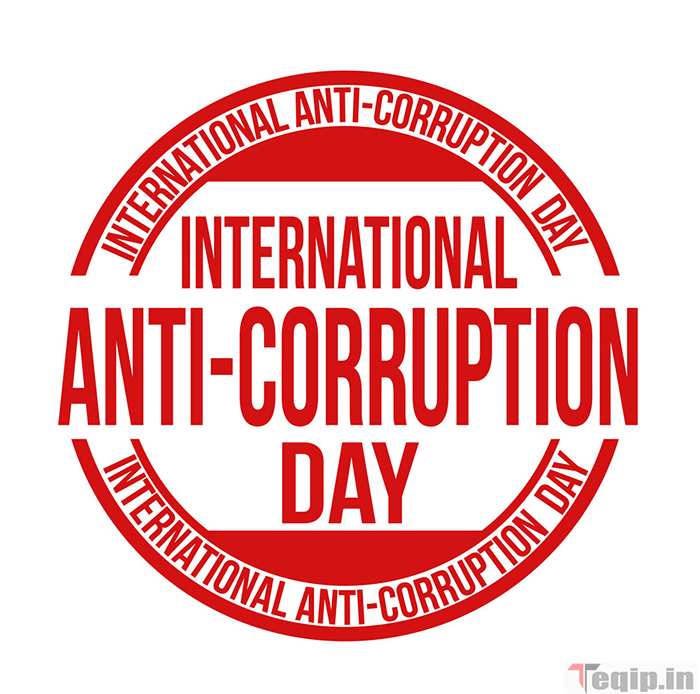 10 December Human Rights Day
Every year on December 10, Human Rights Day is commemorated. It aimed to teach people about their rights and how to use them properly. EQUALITY – Reducing Inequalities, Promoting Human Rights was the theme of Human Rights Day in 2021.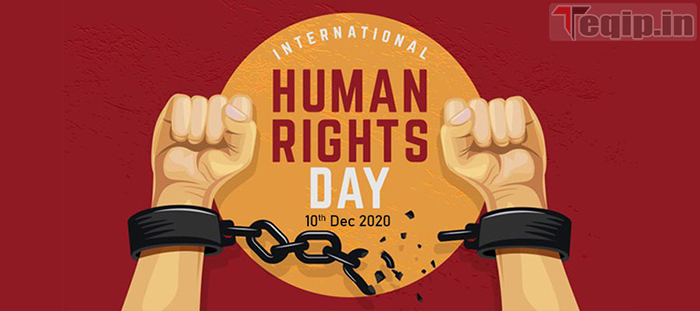 11 December International Mountain Day
Every December 11th, the International Mountain Day is commemorated. It was created to raise awareness of the importance of mountains for human livelihood, highlight the benefits and drawbacks of mountain development, and build collaborations that will benefit mountain communities and ecosystems all over the globe. Sustainable mountain tourism will be the focus of the event in 2021.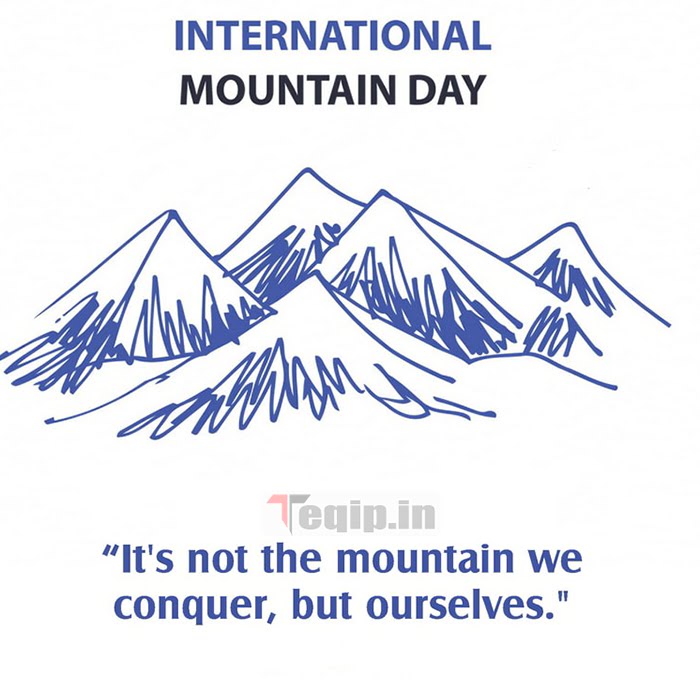 14 December International Energy Day
On December 14, the world celebrates International Energy Day. Its scarcity and effect on the viability of global ecosystems are all highlighted in order to draw attention to the value of energy use in daily life. The theme for this year's event was energy efficiency and renewable energy.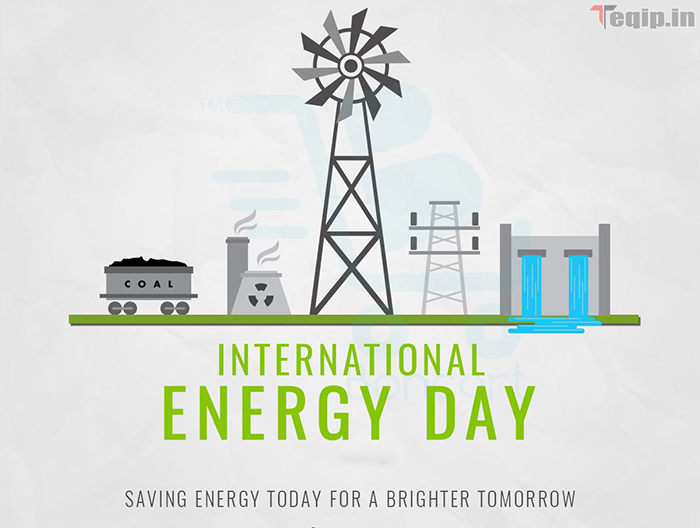 18 December International Migrants Day
On December 18, the entire globe celebrates Internduringional Migrants Day. Its purpose is to safeguard human rights. The theme for this day in 2021 will be "HARNESSING THE POTENTIAL OF HUMAN MOBILITY."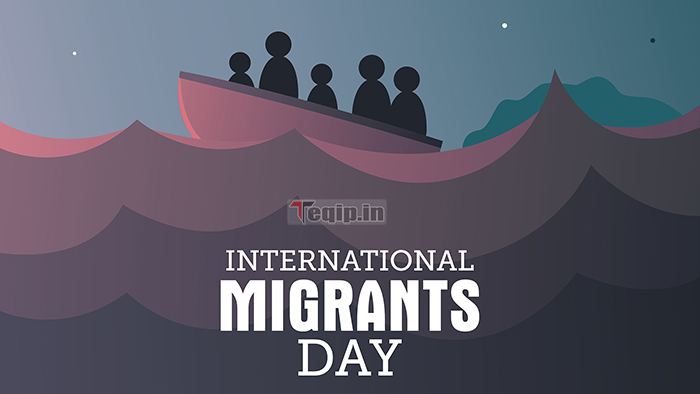 19 December Goa's Liberation Day
Goa's Liberation Day is commemorated on December 19th of each year. On December 19, the Indian Armed Forces commemorate the liberation of Goa from Portuguese rule and the subcontinent's ultimate independence. It is a forgotten battle of independence and one of the most significant days in Goa's history.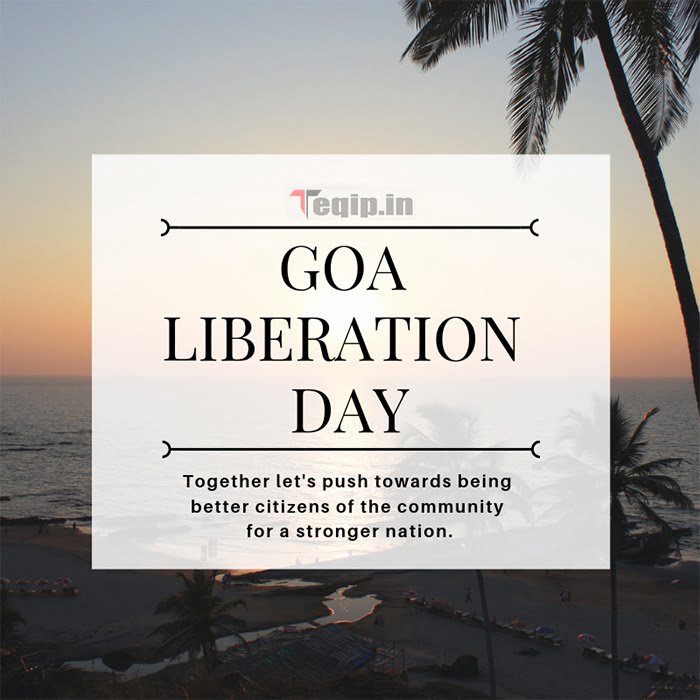 Also Check:- Chetak Result Today 2023
23 December Kisan Diwas (Farmer's Day)
Kisan Diwas, or National Farmers' Day, is commemorated to honor the birth anniversary of former Prime Minister and Farmer Leader Chaudhary Charan Singh. The holiday is designed to emphasize our appreciation for the country's farmers, who are at the heart of its economy.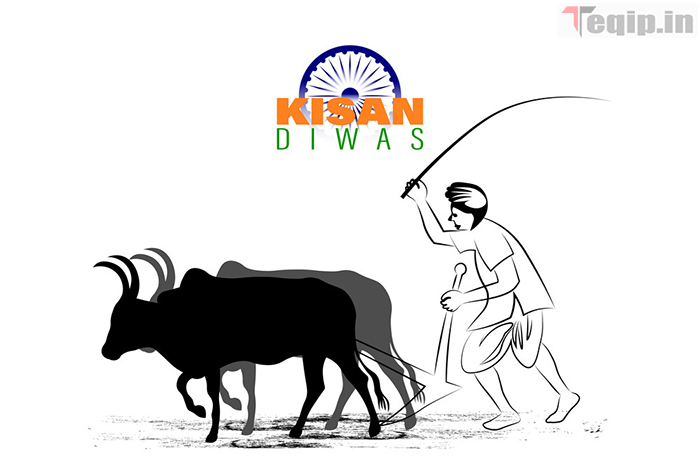 25 December Christmas Day
On December 25th of each year, people celebrate Jesus' birth during Christmas. It is observed by the vast majority of Christians. Sextus Julius Africanus, a Roman Christian historian, placed Jesus' conception on March 25, which would turn out to be December 25 nine months later. On a global scale, it is observed by the Christian community.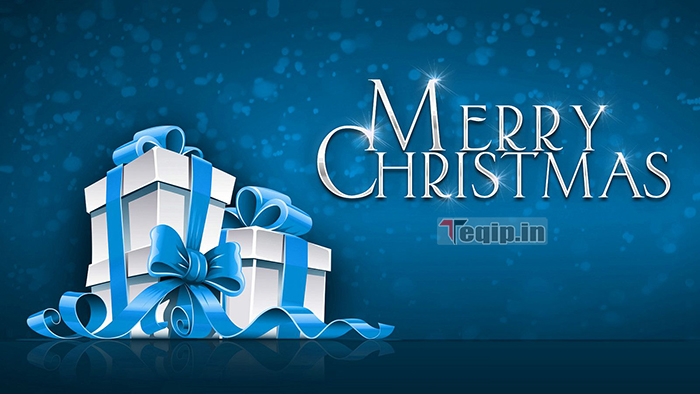 29 December International Bio-diversity day
International Biodiversity Day is celebrated on December 9th every year. To commemorate the signing of the Convention's text by the Nairobi Final Act of the Conference for the Adoption of the Agreed Text of the Convention on Biological Diversity on May 22, 1992, the UN General Assembly designated May 22 as International Day of Biological Diversity (IDB) in December 2000. In 2021, it was observed that "We're part of the solution for nature."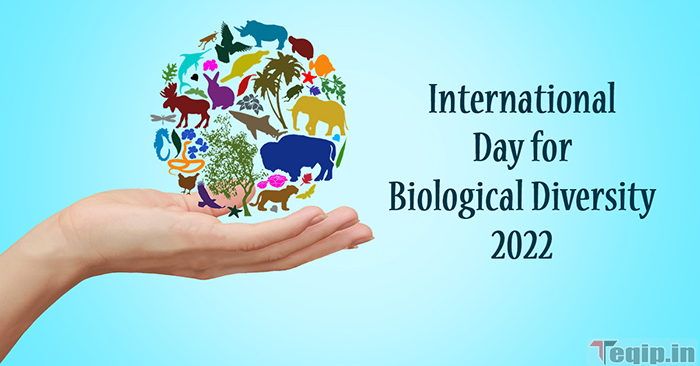 Conclusion
December 2023 is a very important year, and we've put together a list of important days to help you get ready for it! From national & International holidays to important days, this list has it all. Make sure to check it out and get prepared for the year ahead!
Related Post:-
Playbhagyalaxmi Result Today 2023